Stainless Fabs Ltd produce exceptional finishes for all our clients. Below are a range of projects showing the before images and what Stainless Fabs Ltd created in its place.
---
Residential Balconies
Stainless Fabs removed the old existing timber balcony structure and replaced them with stainless steel balconies to the front exterior facade of this large dwelling.
---
Stainless Fabs removed the old timber and brick structure and replaced it with a stainless steel balcony featuring a toughened glass floor.
---
Commercial Hospitality
In this instance Stainless Fabs removed the old timber painted bar and installed a high quality polished stainless steel bar with under lit colour changing LED lighting.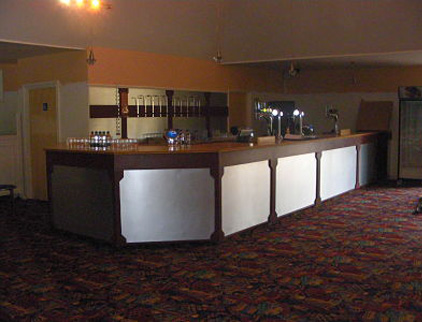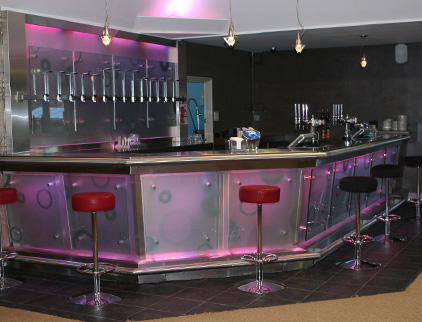 ---
Stainless Fabs were commissioned to create a new bespoke hot food servery. The previous servery was outdated and unattractive. The new servery included an under-lit work surface and new ceiling mounted lights and rather than being an eye-saw, is now a feature of the room.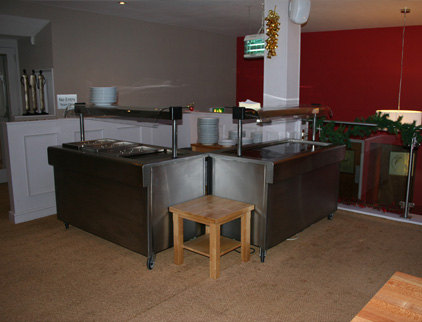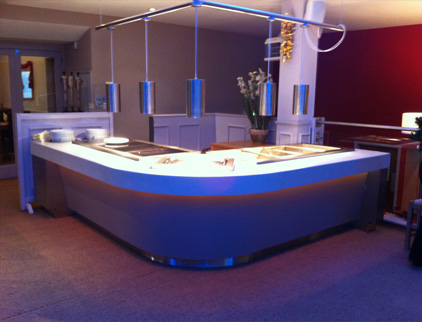 ---
Internal Structural Fabrication
A London based client required a new staircase to be installed in their duplex apartment on the 6th floor. This required Stainless Fabs to crane in the large pre-fabricated staircase through a sky-light and a total of 2 days were needed to install the unique bespoke made stair system.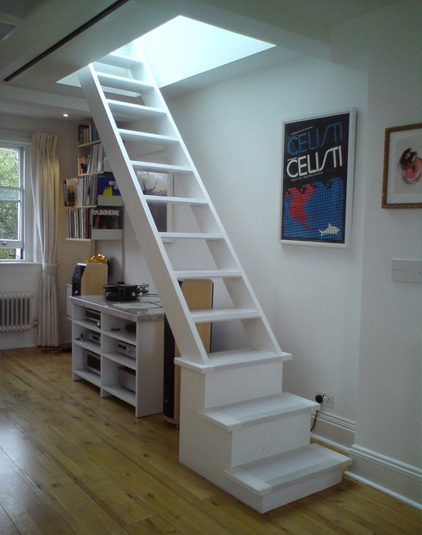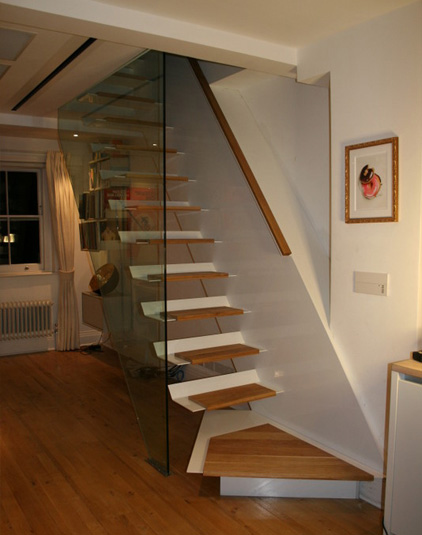 ---
The previous staircase in this 1970's building consisted of a chunky out-dated wooden handrail with dark metal stanchions. The new details included polished stainless steel handrails and stanchion-free glass panels to allow the light to pass through, giving an 'open feel' to the space.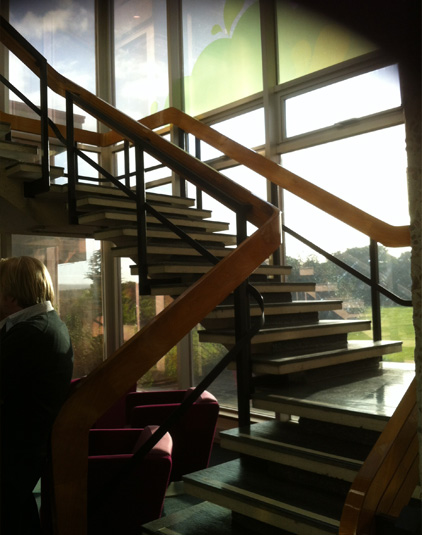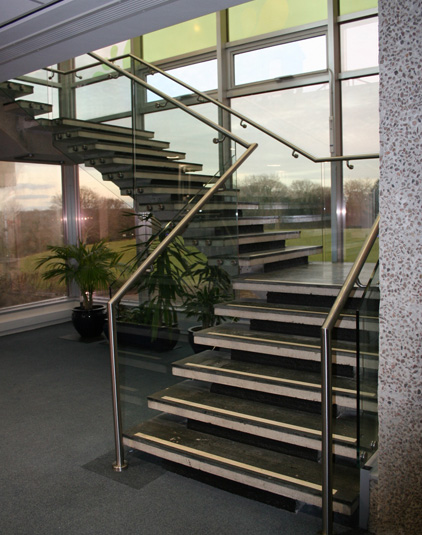 ---